Membership Benefits
Some unexpected perks to
brighten your day.
Insurance Services
As a Meritrust member, you are entitled to special rates for your insurance needs.
Vision Services
Meritrust is pleased to be working with Vision Care Direct to offer a vision care payment plan that is perfect for individuals and families.
A vision plan from Vision Care Direct is the perfect solution for individuals and families that want high quality vision care at a reasonable cost. We understand the importance of your eyes and our plans enable you to get care through the doctor that you trust. Whether you're currently looking for a job, lost your vision benefits at work, or you simply want to supplement your vision coverage with a materials plan to make your eye glasses more affordable, Vision Care Direct has a solution for you.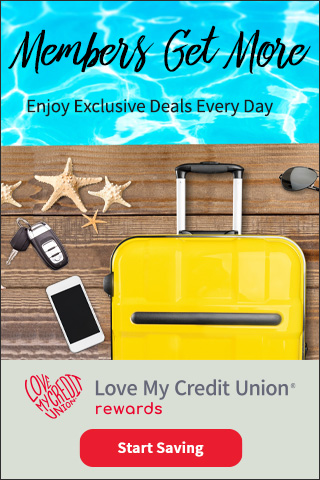 Sprint Discount
There's never been a better time to switch to Sprint®!
Cash rewards & more
Get up to $200 cash when you switch two lines, pluse lines 3,4 and 5 are FREE
Plus, $100 Annual Loyalty Cash Rewards and 25% off accessories in Sprint retail stores
Nothing to lose & savings that add up
Credit union members can try Sprint's improved LTE service for 30 days worry-free. If you're not 100% satisfied, Sprint will refund phone costs, service costs and fees.
It's easy, here's how it works:
Switch to Sprint
Register at LoveMyCreditUnion.org/SprintRewards
Cash rewards will be deposited directly into your credit union account within six to eight weeks.
Visit LoveMyCreditUnion.org/School19 to learn more.
Basic: After 9/30/20 pay $60 a month for line 1, $40 a month for line 2 and $20 a month per line for lines 3 through 5, with AutoPay. Offer/coverage not available everywhere. Requires new lines of service. Subject to credit and $30 activation fee. Excludes taxes, fees and roaming. Speed maximums, use rules and restrictions apply. Unlimited Basic compared to Verizon Start Unlimited for 5 lines, features differ.
Membership Savings
Every member of Meritrust Credit Union is also a part-owner. Sounds pretty good, right? Your first step is to open a Membership Savings Account, which will represent your share in the ownership of the credit union. Remember, once you become a member of Meritrust, you are always a member. Even if you move, change jobs or relocate to Timbuktu. Here are the specifics.
A minimum balance of $5 is required at all times to keep your membership open.
Dividends are calculated on average daily balances above $100 and are compounded and paid monthly.